Ordering engagement and wedding rings
Start by looking through the galleries. When you have found a few models you are interested in, click on your desired dimensions, as well as your choice of materials and, if applicable, your choice of colors. stones, the price changes automatically. You can then send the documentation to me by selecting "invoice" at checkout. You are not obliged to make the purchase, but I will check that everything looks perfect. Then I make a summary/quote and do some coordination with you. If you need advice, I am more than happy to help! I can tell you about metals, different stones and help you come up with combinations. Once you have approved the documentation, the order is placed. You can contact us by email, phone or by visiting the shop.
Once you know your exact measurements, you can choose to make the purchase via Klarna and split your purchase into installments, if you wish.
Delivery time for exclusive rings, engagement and wedding rings is 2-6 weeks. If you ask before ordering, you will receive an answer for the current time and after the models' working hours.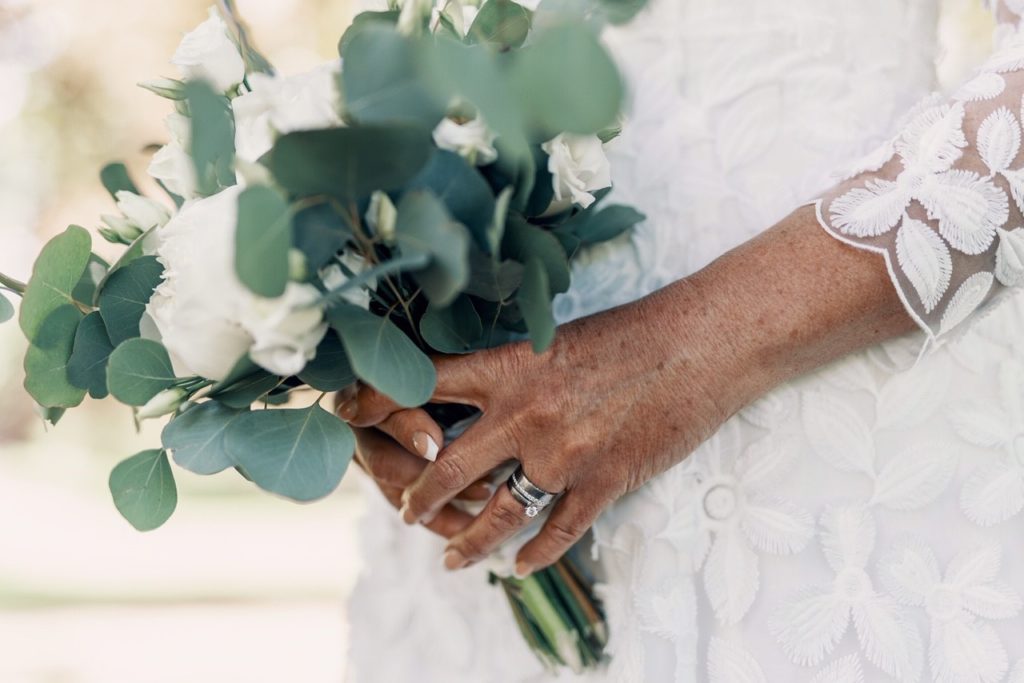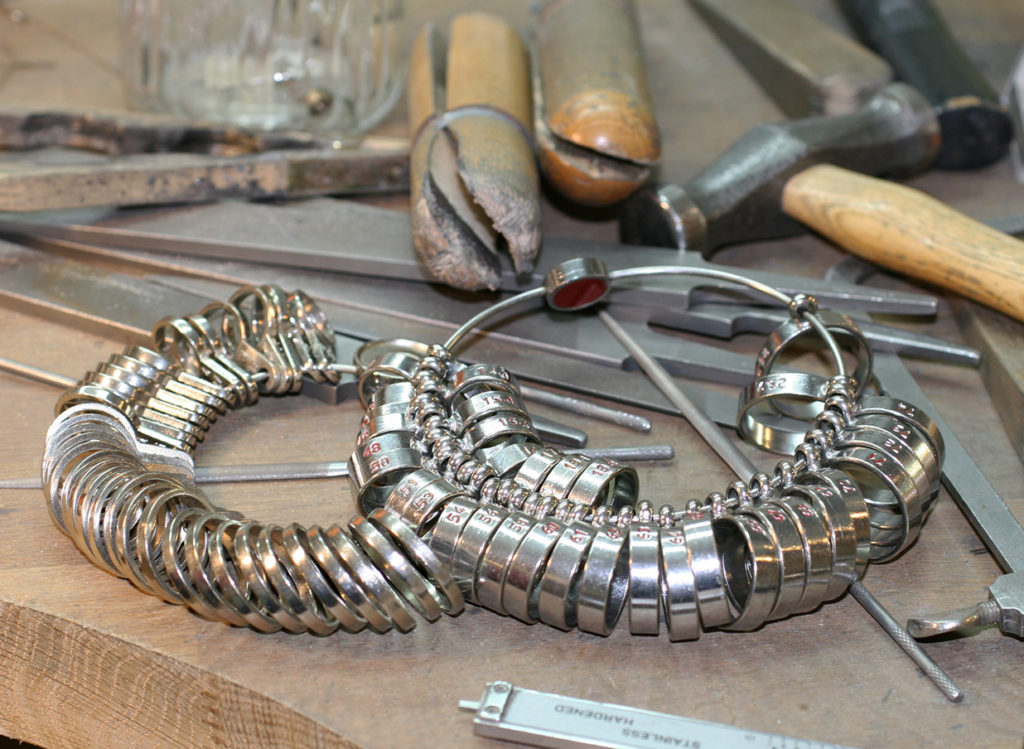 SAMPLE DIMENSIONS AND TEMPLATES
If you wish to borrow a sample measure, one can be sent to you free of charge. This allows you to find the perfect size at your ease and then order remotely. I include a return letter.
I can also send you a SK. display cases for viewing models. These rings are made of silver, or gold-plated silver, with synthetic stones. They look like 'real rings'.
You swish a deposit of 2000kr, which you get back when the rings are returned. If you want to see more than one ring, there is an additional charge of 500kr/extra ring. You do not pay for the return postage, but receive a prepaid letter. Take the parcel to a postal agent who handles REK. The letter is then sent insured.
Ordering necklaces, earrings etc.
Jewelry such as necklaces, bracelets, earrings and silver rings (as well as a couple of gold rings) are ordered and paid for via the webshop or physically in the store. If you want to ask questions before buying, just get in touch!
If you want to change the design or metal of the jewelry as shown, just ask! To some extent, and given time, I can design jewelry outside the collections.